About me
Samuel
van Deth
---
decentralized web
by Samuel van Deth
My vision for marketing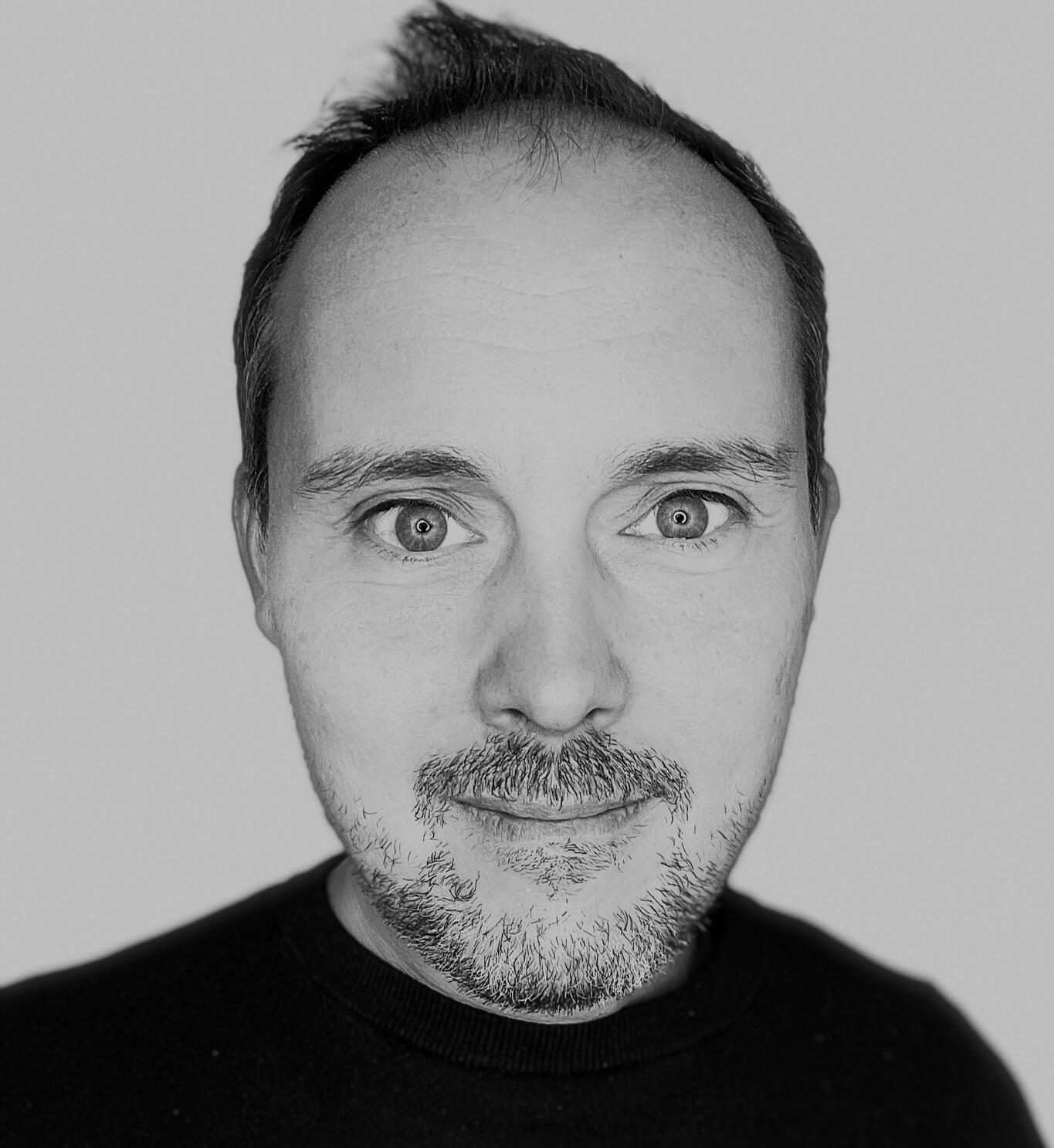 Short bio
I am a passionate and experienced web native. Living off those lands the last 3 decades.Started as ecommerce founder in 1996, to a MSc in Communication Sciences, working in and for traditional media, social media startup, performance marketing agency and enterprise SAAS. Various sales, business development and leadership roles. Covering Europe, Middle East and Africa while working with global product teams across US and India.All based on the web. With at the core ways to apply customer data to improve business. I have seen it work, I have seen it fail. And I like to believe I know where it is going.
---
Recent talks & writing
---
Extended bio
Hi, I am Samuel.
Living in the Netherlands. Right under a Dutch windmill. With my entrepreneurial better half. Who blessed me with 4 beautiful daughters. They fill my heart every day. And make me lose all my hair.
Media & marketing web enthousiast
Mid 90's my dad introduced me to an Apple computer. I still remember the magic of it connecting to the world wide web. Ever since I have been an enthousiast first, scholar later and professional now. For the last two decades I am working on the web in media, marketing & tech. In an international context.
Impact of the web has been mega positive. Huge economic growth, many new business, many new forms of communication. Many lives improved.
Critique on current state
But I am also a critic on what happened to the web over the last decade. Monopolies created. Data privacy trampled. Innovation stifled. Democracy under threat.
It is time for the web to level up.
Going back to the web's origins. We need to ensure decentralization as the key value of the web. Web3, crypto and blockchain are our chance to make it better. Give the value of the network effects back to it's users. We now have the potential to enforce digital property rights. And create transparent historical log of transactions. But as always it all depends on how we decide to use the technology. Because I also see how it can be used to maintain centralized authority. I remain positive at heart on what is possible.
My experience
Some of the things that defined my professionally:
- 1996: Build my first webshop to sell Belgium trappist beers abroad.
- 2004: Initiated and hosted election parties for student councils of the University of Amsterdam hosting more than 1000's of students and headlining global DJ names.
- 2005: When Apple launched their video iPod I started vodcasting my professors.
- 2006: Ran widgets (decentralized content) & mashups projects during internship at Talpa. Oh yeah we did a x-reality concert in Second Life in 2007.
- 2007: Graduated in Communication Science. With a master thesis on the business model of a TV algorithm; 5 years before Netflix arrived in Europe.
- 2008: Cofounded a social media data startup with decentralized content (widgets, gadgets). Before Facebook was a thing in Europe. Went to 20 employees and six figure revenue in 1 year. Sold to all major brands in the Netherlands. Went to $1M revenue in Y1.
- 2011: Managed sales teams at Awin - than zanox. The performance advertising network from Axel Springer Group. Helped setup the Finance vertical. We became market leader after M4N acquisition. After the acquisition I became manager of the advertiser sales team. And in the end also lead the publisher sales team. Overseeing a team of 9.
- 2012: To influence the legislation of the Dutch cookie law (predecessor of GDPR); I spoke to members of parliament and regulator bodies. Contributing to a favourable differentiation of conversion tracking vs behavioural tracking.
- 2013: Ran the original Athens marathon in around 4 hours, little bit more.
- 2014-2019: Started bus dev and sales roles at Adobe first and Oracle later where I was responsible for rolling out new advertising and data management applications in the Benelux. Signed first customers in these markets and worked with brands like Nike, Unilever, Uber and eBay on their global data management and martech.
- 2017: After following bitcoin since 2012 decided to go all-in on bitcoin and ethereum.
- 2019: Started as CX Strategy Director for Oracle in EMEA . Responsible for the Go-To-Market strategy of Oracle CX applications in Europe, Middle East and Africa. Introduced the Customer Data Platform (CDP) product into the business. EMEA became the first of the global markets to successfully sell the product to multiple enterprise companies. Now one of the core products in the suite.
- 2021: Completed Machine Learning course at Stanford online
- 2022: Completed Blockchain course at Insead online.
- 2022: Launched first Web3 and NFT projects for external clients and own projects.
Raising four daughters with my misses triumphs all above. In any aspect.
My background
Born and raised in Hilversum, the "Dutch media town". My dad flew to every major event in the world for TV news. He also introduced me to the first Apple computer and the world wide web in the early 90's. He also brought back the stories of the world. El Salvador, Cambodia, Liberia, collaps of USSR, Romania, Iraq, Bosnia, etc. He was there. On the frontline. Has seen more missions and wars than many soldiers. Escaped death more than once. To escape that life he founded one of the first video production companies in the Netherlands focussed on corporate tv productions.
From discussion at home - with my mom and sister - it was clear that we needed to think across our borders. To fix the major challenges we face as humanity. My analysis early on was that absolute power corrupts, absolutely. That protecting individuals means; creating growth, protecting free market and democratic principles.
My family roots are Dutch, with some German and French influence. As such I am 'of European origin'. But I feel stronger connected to humanity as a whole than that I favour a particular region, state, church or political association.
Having worked in both startup, scaleups and in big corporates gave me a good understanding how centralization/decentralization works in the business world. At different organization sizes. While centralized decission need to be forcefully taken sometimes, there always needs to be a decentralized freedom to accept them. I believe that to be true for every size of organization. In business, politics and society. The centralized power may never be so strong that resistance isn't a real possibility.
Particular also true to the web. Network effects should not lead to monopolistic behaviour and value for a few owners. It should flow back to it's users. The breakthrough now is enforcing digital property rights for users. Through web3 and blockchain. So that has become my mission in live now.
Use the potential of the web to give power back to the individuals; so we all profit from the value it creates.
Building a couple of things at the moment to get there:
1. Advising retail, media and brand companies on how to embrace web3 while working to launch a DAO to take over.
2. My Digital Home; building a decentralized, persistent view of small history. Brick by brick. One house at a time.
3. Building the Netherlands Web3 Ecosystem Map
---